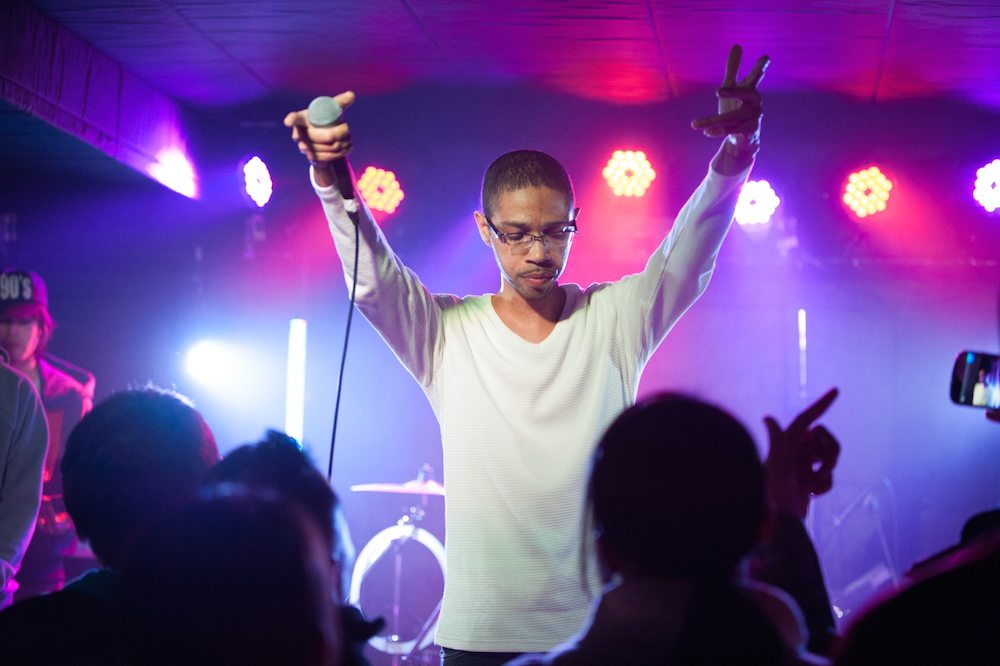 Jaylon Carter (Timid) has moved through many of Hip Hop's elements, from dancing with a local group in Honolulu, Hawaii, to DJing various events around the islands, to production, and to emceeing, where he has been pumping out tracks from his current location New York City, the birthplace of Hip Hop.
Timid's been moving music since he and a partner put together a 3-track demo. Timid made a move to Tallahassee, Florida where he continued both producing and emceeing, with one of his songs "My Soul" being a catalyst for appearances on a 10-cd compilation of Hip Hop Bass music entitled "Drive By Bass" released by Canadian company, Blast Media produced by Mega Ace Multimedia (which brought the world the late ninety's hit "My Boo" by Ghost Town DJ's from the So So Def All Stars compilation).
Timid has experience in other aspects of the industry as well. He previously held a full-fledged position as writer / reviewer / interviewer / designer for the e-zine Altrap.com. He has also written reviews and filled the role as interviewer for Canada based e-zine MVRemix.com and has been published in the industry magazine "The Connex List" published by the Wonder Twinz and distributed worldwide by Fat Beats. Timid now heads the online e-zine OneTwoOneTwo.com.
Timid has received an immensely positive reception on several of the major Hip Hop websites, featured on numerous mixtapes worldwide and has received radio play in Florida, Africa, Canada, and Japan. As well as stage stops from New York to Tokyo and television and radio appearances from Washington DC to Australia. Timid has shared the stage with artists such as Travis Barker & DJ AM, Warren G, Paul Wall, Jeru The Damaja, CunninLynguists, A-Alikes, Agallah of Dipset and Pack FM and has worked along with Hip Hop veterans like Mikey D (Mikey D & The LA. Posse/Main Source), Granddaddy IU, Edo G, Lin Que (X-Clan, MC Lyte) and Domingo. Along with features and production on releases distributed by legendary Hip Hop label Rawkus Records and Japan's Handcuts Records, Timid is not one to sleep on.
"…the underground is still dropping science like it was 1989. Lately, it has been the inaptly named Timid who has defended the gates against stupid blingers and bangers." -Wired
Timid is an emcee's emcee, with intelligent, thought-provoking lyrics dropped over tight production carrying influences from jazz, to soul and funk, to classical orchestra.
Timid's sophomore release, No Time For The Jibba Jabba, shows that lyrcism, intelligence, and good Hip Hop isn't dead. The Hip Hop world is a big place and Timid is determined to stake his claim in it.
"The skills are there, make no mistake about it…Timid can definitely be an emcee to look out for in the future." – MVRemix.com